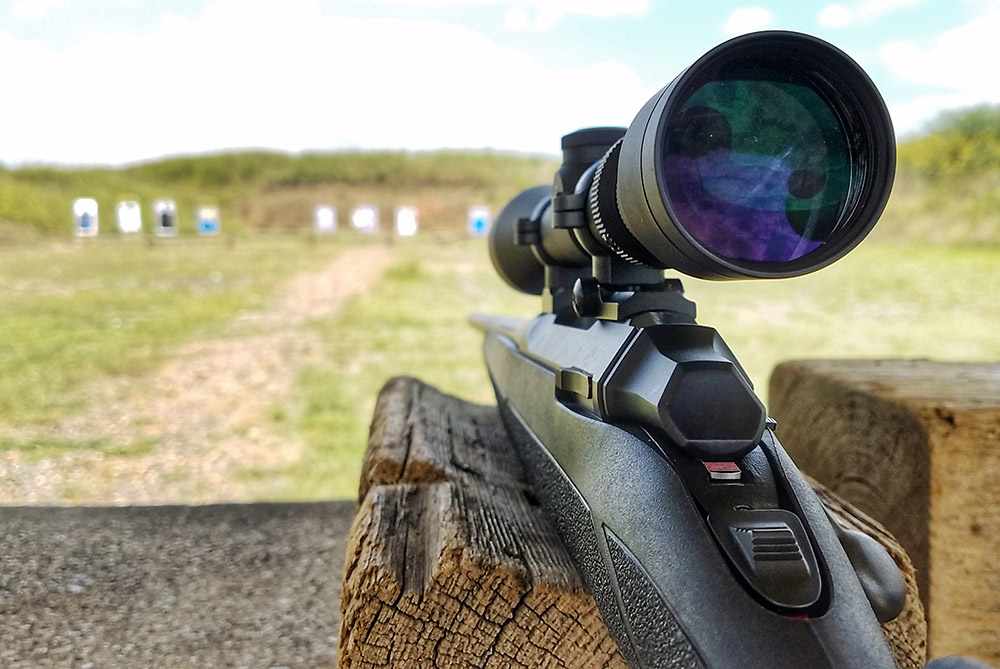 River Ridge Shooting Club
Southern Minnesota's Premier Shooting Range.
Located in Courtland, Minnesota, River Ridge Shooting Club is an outdoor shooting range for shooting enthusiasts looking for a high-quality experience to enjoy their shooting activities. A variety of disciplines will be offered, including firearms—shotguns, rifles and handguns—and archery. This premier location will feature a 1,000 yard rifle range, multiple outdoor pistol bays, shotgun sports and archery range. A new clubhouse is being constructed to include classrooms, pro shop, a shooting simulator for year-round training and a comfortable lounge for members and their guests. In addition, River Ridge Shooting Club will provide classes for Minnesota Permit to Carry, firearms safety, long-range shooting clinics and other classes for shooting instruction.
River Ridge will be open to the public with memberships available. Members will receive discounted pricing and access to a variety of amenities.
Devoting more than two years to research and education, while performing due diligence with an utmost emphasis on safety and respect to for the environment, River Ridge Shooting Club will provide southern Minnesota with a top-notch outdoor shooting range. Big things are in the works. Stay tuned!
Safety
River Ridge Shooting Club has the utmost emphasis on safety and respect to the environment. Over two years of research and education—along with extensive due-diligence—has prepared River Ridge to implement vital safety measures. From sound mitigation to eco-friendly sporting clays, safety is our number one priority.
Training
River Ridge Shooting Club takes training and education very seriously and will provide a wide variety of classes and instruction for all types of shooters. From Minnesota's permit to carry and home defense to youth firearms safety and archery, River Ridge will provide experienced instructors to educate and promote shooting sports.
Preservation
At the very core of our River Ridge Shooting Club beliefs is the preservation and protection of our Second Amendment rights of all law-abiding citizens. In all of our efforts—from classes and instruction to improving skills at the ranges—we will continue to promote shooting sports, hunting safety, firearms and archery.
River Ridge Shooting Club's outdoor ranges feature areas for long-range rifle with state-of-the-art sound mitigation, pistol shooting, shotgun sports and a 14-station sporting clays course. We will also offer a wide variety of classes and instruction to educate and promote firearms safety.
River Ridge Shooting Club's outdoor archery range will feature three spacious lane perfect for those new to the sport and for the experienced archery enthusiasts. The range will offer various distances with targets, perfect for sighting in your equipment or to prepare for an upcoming hunt.